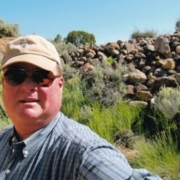 Phil Bolinger
President
As the longtime President of MMMF, Phil is a passionate advocate for members' interests in preserving the Mountain Meadows Massacre site. He is honored to have spent countless hours alongside our dedicated members and board members working with LDS officials, other member organizations, historians, and lawmakers to honor the families of the massacre. Outside of MMMF work, Phil owns a real estate and auctioneering business specializing in farm and ranch, business liquidations, personal properties and estates
Mountain Meadows Monument Foundation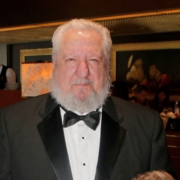 Coy Fancher
Secretary
I am on my second term as Board member and am the current MMMF Secretary. In 2009, I learned of the massacre through a discovery channel documentary. After seeing the show, I pulled out my family tree program and got to work. After a little digging I found that Alexander Fancher is my 3rd cousin (three times removed); his grandfather and my 4th great grandfather are brothers. I learned about MMMF from Rocky Hulse, who told me about the Foundation and some of its accomplishments. He gave me the newsletter, which included the membership application. My first annual meeting was that yea—the 150th anniversary of the return of children.
Mountain Meadows Monument Foundation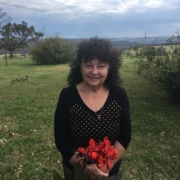 Diann Fancher
Treasurer
Along with her husband Harley, Diann has been a member of the board in some capacity since 2004. She has served as the board's resident historian and education consultant, and is MMMF's current Treasurer. Between her and Harley, they are connected to 26 individuals from the wagon train who were either victims or survivors.
Outside of MMMF, Diann's hobbies include:a deep love for our family. By teaching the history of the MMM to the next generation, we can touch the future and gain strength. "I teach because I love our country."
Mountain Meadows Monument Foundation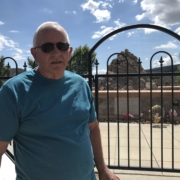 Harley Fancher
Legal Counsel
Harley has held several positions on the board. He currently advises as Legal Counsel. Between them, they are connected to 26 individuals from the wagon train who were either victims or survivors. Their deep love of family has driven their passion and MMM preservation efforts. Some of their proudest accomplishments include: preparing curriculum material and reintroducing the massacre history to the Arkansas classroom, and establishing a comprehensive collection of libraries across 6 states and counting, and of course, the dedication of MMM as a National Historic Landmark.
Outside of MMMF, Harley's hobbies include:Bible study, spending time with children and grandchildren, raising/training bird dogs and horses, hunting, ranching, and history.
Mountain Meadows Monument Foundation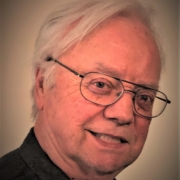 Ron Wright
Board Member
I first learned about the massacre in 1958, on a family trip that included Salt Lake City, when my dad told my sister and me about the fate of two of our family members, John (20) and William Prewitt (19), who were killed at the Mountain Meadows Massacre. Far and away, I am so proud to have been a part of the team who have advocated for our members, and challenged LDS and other member organizations to seek and obtain National Historic Landmark status of the Massacre site.
I'm also proud that our work has ensured accurate signage at the site to tell the true story of the massacre, to more appropriately honor the souls of the innocent and their families. Outside of MMMF, I'm a passionate pilot with a career than spans 5 decades in the aviation industry.
Mountain Meadows Monument Foundation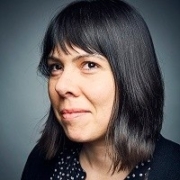 Nicole Fancher
Board Member
In 2017, I started volunteering as MMMF's newsletter editor, taking over for my grandfather Burr Fancher (Gramps). I started as a board member in 2020. I'm honored to continue the work started by my grandfather and my uncle, Scott Fancher - the two co-founders of MMMF. In addition to the newsletter, I manage MMMF's communications, website design and maintenance, and support event planning. By day I'm a technical editor for an environmental science consulting firm, and in my spare time, I enjoy camping, hiking, fishing, and gardening.
Mountain Meadows Monument Foundation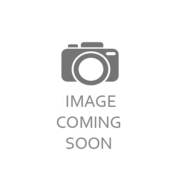 Don Gremaux
Board Member
I am a direct descendent of the Cameron family and related to the Miller children (survivors). I learned about the massacre from my dad. He grew up with his grandmother, Malinda Cameron Scott Thurston, who had been on the massacre wagon train up to Salt Lake City, where she and her immediate family split off from the ill-fated group. My father remembered her signing (with an X) one of the court documents in her lawsuit against the perpetrators of the massacre. Sometime before his death 1978, my father visited the site and deplored its rundown condition. He had also met with Juanita Brooks, the Mormon author who wrote a book about the massacre and pinned the blame on the Mormon church. We still have her autographed book. Her book is what brought the massacre story back to life. I am most pleased as a member of MMMF that I was able to add a memorial headstone to Malinda's gravesite that described what she had done to honor her family. In my spare time, I enjoy square dancing.
Mountain Meadows Monument Foundation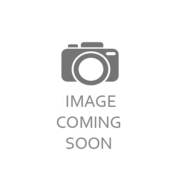 Ellie Porter
Board Member
Mountain Meadows Monument Foundation
What does the Board do?
The Board comprises seven members who are nominated and elected by our members. The Board serves as MMMF advocates for the entire membership as we collectively work toward our continued goals of protecting the Mountain Meadows Massacre site from degradation, and promoting awareness and education of this important piece of American history.
Board term limits
Each board position lasts five years. Nominations take place in the fall, and votes are counted the following January.
Please be sure to nominate your next board member. Board members approaching their term limits are noted below.
Contact the Board
Do you have a question for the Board? Do you have an idea/tip/story to share for the next newsletter? Please reach out to us and someone will get back to you soon. Thank you.